BUSINESS AND LEADERSHIP
TRAINING/COACHING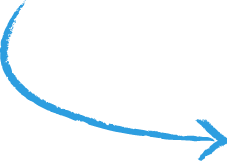 Watch an introduction to our training to find out how to stay ahead of the game
THE BUSINESS MASTERY PROGRAMME
BUSINESS BRILLIANCE BLUEPRINT™
A comprehensive and strategic course for owners
of legal practices based in Yorkshire.
YORKSHIRE LAWYER LEADERSHIP GROUP
The Small Legal Practice Forum
The Yorkshire Lawyer Leadership Group is an independent leadership development forum for legal businesses based in Yorkshire.
This forum is aimed specifically at the small legal practices and sole practitioners sector. Its focus is to provide leadership support and growth ideas. We would de delighted to welcome you at one of our future meetings.
A Message from the Founder:
Hello, I'm Ann Page. I love my home county of Yorkshire and training lawyers so I thought I would bring the two together. I know many of my delegates and coaching clients are looking for powerful, enjoyable and motivational learning experiences on their doorstep - So Yorkshire Courses for Lawyers was born.
At YCFL we focus on enabling lawyers to master their business skills (which includes leadership and management) via coaching and training so that you can serve more clients profitably.
Contact me to discuss courses posted on this site or to discuss any courses you would like to see in our region.
[op_testimonial_slider testimonial_title_font_size="19" testimonial_title_font_font="Open Sans" testimonial_title_font_style="bold" testimonial_title_font_color="#112035" font_size="17" font_font="Open Sans" font_style="300" font_color="#112035" style="2" animation_type="slide" animation_loop="y" slideshow_autostart="y" animation_speed="700" slideshow_speed="7000" title="What Our Customers Are Saying" subtitle="" title_color="#329bc9" background_color="#F2F9FF" columns="1"][op_testimonial_slide title="Judith Bolderson" company="Jigsaw Law" image="" button_color="#4881F5" button_text="Read story" href="" header_color="#112035" background_color="" columns="1" ]Ann was an excellent presenter. Extremely knowledgeable and approachable. I got a lot more from the course than I expected and will definitely recommend the course and Ann to my peers.[/op_testimonial_slide][op_testimonial_slide title="Kris Stoke" company="Newington Chambers" image="" button_color="#4881F5" button_text="Read story" href="" header_color="#112035" background_color="" columns="1" ]Our presenter was superb. This was a highly informative course. Very glad I signed up with you.[/op_testimonial_slide][op_testimonial_slide title="Denise Hoilette" company="Venters" image="" button_color="#4881F5" button_text="Read story" href="" header_color="#112035" background_color="" columns="1" ]This course was excellently delivered and I would attend a more in depth management development course run by Ann as she was so very good.[/op_testimonial_slide][op_testimonial_slide title="Vedrana Kovacevic-jalisi" company="FM LEGAL" image="" button_color="#4881F5" button_text="Read story" href="" header_color="#112035" background_color="" columns="1" ]I would love to send all the staff members from my law firm to Ann – she makes you rethink everything you know – inspiring![/op_testimonial_slide][/op_testimonial_slider]