The BBC reported that over 300,000 redundancies were planned by employers in June & July. The Gazette is now reporting that law firms are having to make these difficult business decisions. 
Well it has happened – you have been made redundant.  Are you 😀 or 😰?
Dealing with redundancy and the aftermath is not simple. Here are 6 practical steps to get you started.
1. Take care of your mental health
So, whether you are happy or sad about the redundancy one of the first things you will experience is shock even if you know or suspect it is coming.
The impact of being made redundant can throw our emotions 'out of wack' as you move from numbness, abandonment, fury, frustration, depression, and finally acceptance. These emotions can be even more intense for those who were already living with anxiety.
If you were unhappy with the decision, then read my previous blog, "Are you a Carrot an Egg or a Coffee Bean?" on managing the roller coaster of emotions following redundancy. This blog takes you through the impact of the different stages in more detail. You can then answer the very important question – are you a carrot, an egg or a coffee bean?
Even if you were initially happy you may have to deal with the fall out such as eliminating anxiety and your own inner critic on what the future holds.
Even those who are highly motivated may find it difficult to know which way to turn. This can lead to a tendency to take a scatter gun approach to finding your next move, or just jumping into the next available slot or even succumbing to transition paralysis.
A major belief to embed at this time, is that you will get through this and go on to lead a fulfilling life.
Many people also experience guilt after being made redundant. Often, it's a result of feeling people have been let down, such as a partner or children. But it's important not to blame yourself as guilt can create distance between you and the people you need the most.
It is imperative when starting your next stage of life that you keep your emotions positive and eliminate beliefs and thoughts which no longer serve the new you. Taking some time out to release these 'old' negative beliefs is time well spent so you don't take any 'baggage' into the future.
Don't count the years but the great memories of your past position and what this experience of working in the law for someone else has taught you.
2. Know your rights
This is not a blog about your redundancy rights, or any other legal rights however I would recommend obtaining this knowledge as soon as possible. The Law Society and most employment lawyers have lots of free information around this, for example this YOUTUBE video by Jodie Hill of Thrive Law on redundancy and notice pay if you have been in the furlough scheme. Here is the government website https://www.gov.uk/redundancy-your-rights  so you can ensure that your redundancy process was fair. Ensure you receive your legal entitlement and/or unemployment benefits.
3. Sort out your finances
I recommend that you achieve as much emotional equilibrium as you can before you sit down and look at your finances. If you are in a negative emotion or belief system you will only focus on the negatives and it will skew how you look at what you have versus what you need.  So, set out the facts of your situation and create a budget.
There are many government resources online such as the  National Debt Line that would be worth checking out.
Further during this pandemic banks and lenders are falling over themselves to help you so seek their guidance on what you want to pay now or in the interim.
A review of your assets to sell on eBay to boost income may be useful too and will help declutter your home as well.
If you are going to set up in business of any kind, talk to your financial advisers and accountants.
4. Take time to stand back and reflect where you want to go
Analyse your skills so as to understand your true marketability and where your next steps are. Don't forget to ask for references which explain why you were made redundant and to confirm that it was not a reflection of your work.
A straightforward and simple way to assess your strengths is to complete a psychometric test. I use MiRo (read more here) as this a comprehensive system allowing you to reveal and captialise on your preferences and skills set for your working life. It is administered online and takes no more than 15 minutes to complete and provides you with a comprehensive report full of valuable insights.
These insights can inform your completion of two exercises taken from Section 1 Chapters 1.1 and 1.3 of my book Business Skills? Don't be Daft I am a lawyer! You can complete these just as they are. These free downloads on my website can be accessed here:
Your yearly log of successes  This enables you to record at least three per month and especially at this time will to remind you of all the progress you have made. It can also provide you with evidence that will be useful going forward.
A succinct reflection exercise  based on the 4-MAT system which will enable you to review your personal 'drivers' and help you crystallise your future direction. This may be another role in or out of law.
If you want to be in control of your own destiny then the next step could either be starting a business or becoming a Consultant Solicitor with a portfolio of clients. Reading the stories of 29 lawyers who chose different paths to be in charge of their own destiny in my book will be illuminating.
You can then update your CV and/or Linked In profile with this information.
5. Use your contacts – Network, network network – virtual and physical
Coronavirus has impacted everyone in the country so all your contacts will be empathetic to your situation. The general assumption is likely to be that you've been made redundant through no fault of your own.
One conversation can change everything. Focus on creating connections and conversations, rather than giving the impression of being desperate for a job.
Network via:
Friends and family.
Your local Law Society.
Reconnect with previous colleagues and ask for introductions.
Update your Linkedin profile. The power of a well-timed DM should not be underestimated. Ask people for virtual coffee meetings on Linkedin to build relationships or rekindle 'old' ones.
Social media – Don't forget Twitter and Instagram.
Local newsletters and groups in your expertise.

6. Invest in yourself and get professional support
There are two ways in which I can help you:
i)  Tailored training in practical techniques to manage the turbulence from the redundancy so that you can start your next stage of life.
So, what now! Is a unique focused one hour zoom workshop for those who are or about to experience Redundancy. This So what now! Session consists of:
How to eliminate anxiety following redundancy so you can focus on your strengths.
How to build self-confidence/self-esteem and deal with your inner critic.
An introduction to success strategies.
How to keep your motivation high in times of uncertainty, as well as positioning yourself in a resourceful place for those crucial decision and interviews coming up.
Where next – new career or business? To get you started my book, Business Skills? Don't be Daft I am a Lawyer! is complimentary with each booking.
An action plan to start you on the next step.
The COVID-19 cost is £49.50 per attendee. The maximum number per workshop is 5 so email or phone me to book your place on either or Wednesday 28th October or 4th November.
********************************************************************
 ii) Coaching to fast track your vision, goals and progress to your next stage following your redundancy.
Whilst being made redundant is certainly no picnic you need to have a practical approach to surviving the experience and moving on to build a new life for yourself and/or your family. My So, what now! redundancy coaching programme is tailored to provide you with:
The space to reflect on your experience and how to build upon this to go forward.
A safe place to understand yourself better. There is an optional opportunity to complete MiRo assessment*
Practical techniques to reduce anxiety and deal with the emotional turmoil to achieve equilibrium.
A framework to confront obstacles and concerns and nurture their motivation and aspirations.
Resilience techniques to stay resourceful during this change of circumstances so that you can be open to positive possibilities.
A copy of my book Business Skills? Don't be Daft I am a lawyer! which contains practical exercises and stories relevant to your next chapter which ever direction you take.
Tools to plan the next stage of your life.
To ensure that you gain maximum benefit from the coaching programme, it will follow a structured approach to facilitate your rapid empowerment to work towards your best outcomes. You will feel energised with a real sense of purpose and focus.
The COVID-19 price of this zoom programme is £295.00 (no VAT).
* The price of the MiRo assessment taken part of this programme is reduced from £50 to £45.00.
Telephone me on 07921540039 to discuss how I can help you become a coffee bean.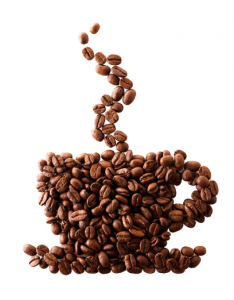 Ann Page, Business Author, Trainer and Coach for the legal profession.
Ann is a non-practising solicitor with over 28 years' experience in the business world. 2003 she has trained nearly 7000 lawyers in leadership, management, business and interpersonal skills.  Ann has trained with the Coaching Academy and holds a H.N.L.P. certificate in coaching. She is NLP Master Practitioner, as well as a member of the Professional Speaking Association and Professional Speakers Academy.