I'm sure all of us, at some point in our lives, have wished we felt a different way about an impending event. Whether it is an amazing career opportunity (which has you scared out of your mind), a social occasion (which has you wishing you'd never agreed to it), or a crucial task (which has you questioning how you'll endure it) – your mood can colour matters in many unwanted shades.
But what if you had control over your mood? What if you could change it to one which was more beneficial to you?
In my 'Boosting Your Resilience in a Time of Change' workshop, we examine the three areas you can control, and this blog contains one of the practical techniques to shift your mood.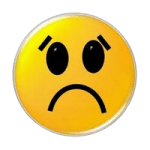 It's best explained with an example. A long time ago, in a different life, I was whinging to my own coach about the fact my husband would not accompany me to a charity black-tie dinner. I was worried about going on my own as it was outside my usual circle and I was unsure who was going. You can imagine the conversation with my coach – there wasn't much swearing, honest!
As a coach, I know that asking yourself a 'killer question' to take you out of the 'pity party' is very difficult. Lawyers can face the same problem; as the old joke goes, if you act for yourself, you have a fool for a client. I wrote a blog about this very phenomenon: You Can't Read the Label From Inside the Jar.
So, it fell to my coach to point me in the right direction. She asked a simple question – and it stopped me in my tracks for a good couple of minutes, because it was not about how I could persuade the reluctant husband to attend.
Instead she asked me: "Ann, what would you have to feel to go to this event and enjoy it?" Well, knock me down with a feather, I found myself speechless.
The question made me realise that in order to go by myself and enjoy the evening I would have to be glowing. Following a discussion with her, my mantra became 'Glowing from Worsley' (which is where I was living at the time).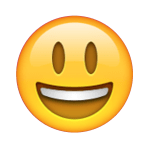 It was this expression – this mood – that I needed to get glammed up and go to the ball. And I was very glad I did. There were people there I knew, I received lots of compliments from the other table guests (I was even chatted up by a young man on the table), and the evening was a great success.
I have shared this technique in numerous workshops, particularly those focusing on networking and resilience. You can immediately see the difference when people improve their emotional state and feel better about themselves.
It's important to choose a word which has special meaning for you and can allow you to tackle those meetings or chores with good emotional feeling *.
Choose a 'go-to' word
Here are some of the suggestions that they have used as their 'go-to word' to make themselves feel better, whether they are facing a day at work, a long Zoom meeting, or their daily chores:
Smooth
Freedom
Devilish
Warmth
Clear
Confident
Stunning
Awesome
Once you have chosen your word, you have to 'magnify' its effects using your imagination or memory. If using the latter, think of a time when you felt your intended emotion, and harness that memory to boost your current mood. The bonus is that you can also draw on this whenever you need it.
It may help you to have a visual or audio cue – such as the sight of your alarm clock/phone alarm, or their sound, to trigger you to feel your chosen emotion and to set you up for the day. Build up the 'emotional muscle memory' associated with your word by using it every day.
* That's not to say that you can never feel sad, or worried; there will be times and situations where you are entitled to feel those negative emotions and, indeed, it's healthy to. This is just a technique where, for the brief moments or events where you have to feel better, you should have the skills in your arsenal to at least nudge yourself towards a better mood.
**********************************************
If you would like to learn more techniques to deal with the new lockdown restrictions or any other adverse changes – then you can join us on one of the November workshops or contact me by email (ann@yorkshirecoursesforlawyers.co.uk ) or by telephone (07921540039).
You may also find some of my other blogs useful for these uncertain times:
Do you have difficulty managing a roller coaster of emotions in times of change? My blog, Are you a Carrot, an Egg or a Coffee Bean?, asks you this quirky but important question and offers insight into how you can improve the way you react in unpredictable situations.
Do you feel like an impostor when successes or challenges come your way? Or perhaps you practise perfectionism to a fault? If so, read Is Your Desire to be Perfect Driving you into the Impostor Syndrome?
Want a quick boost to building your resilience? Read: How to Build Your Resilience as a Lawyer
Last but not least, I have three blogs on Mindfulness as follows:
Ann Page, Business Author, Trainer and Coach for the legal profession.
Ann is a non-practising solicitor with over 28 years' experience in the business world. Since 2003 she has trained nearly 7000 lawyers in leadership, management, business and interpersonal skills.  Ann has trained with the Coaching Academy and holds a H.N.L.P. certificate in coaching. She is NLP Master Practitioner, as well as a member of the Professional Speaking Association and Professional Speakers Academy.